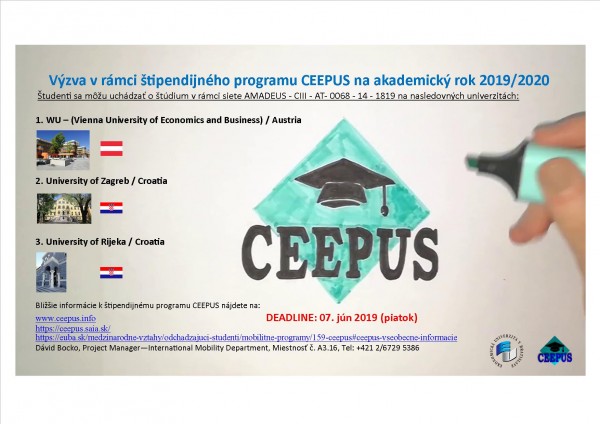 Call for applications in the framework CEEPUS (Central European Exchange Program for University Studies) on academic year 2018/2019 was opened.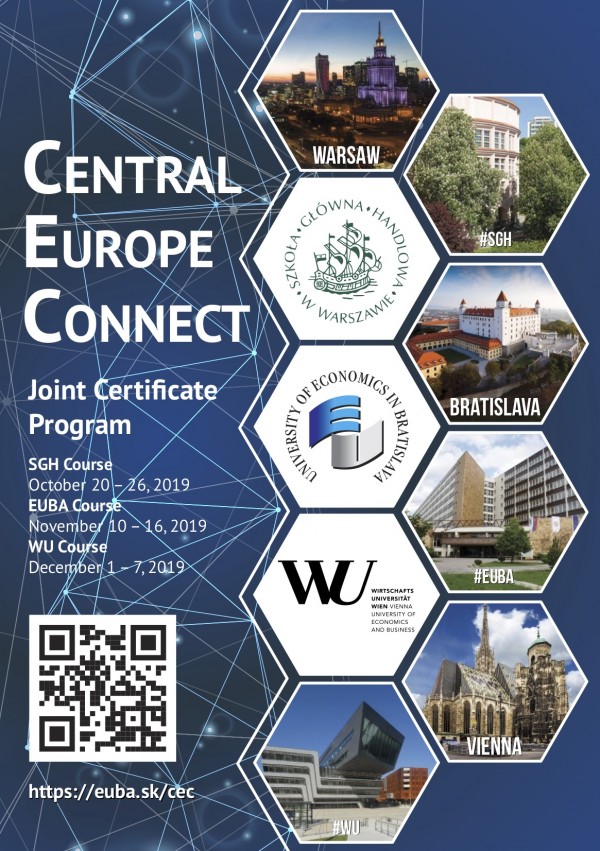 Be part of new project CEC – Central Europe Connect and enrich your study period about new knowledges.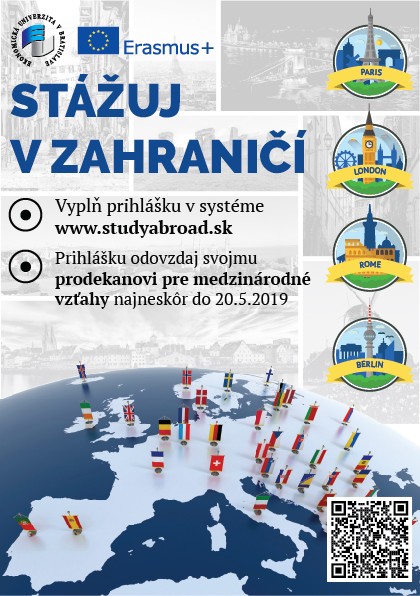 Do not hesitate to take advantage of the unique opportunity to take part in Erasmus + for internship. Get professional / practical skills to better understand an economic and social conditions of host country in synergy with the acquisition of work experience and language skills.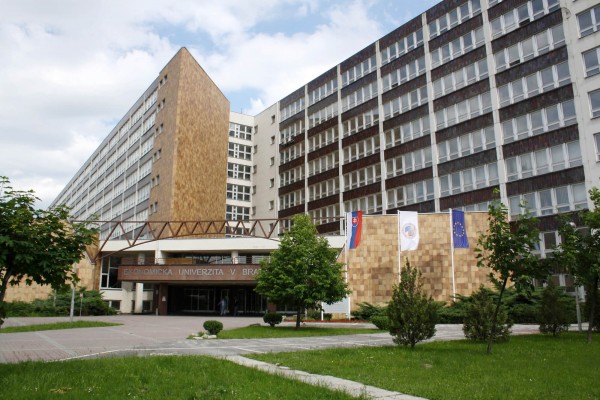 Dear prospective volunteers for the initiative Our City, https://www.nasemesto.sk. Students and staff, are you interested in helping to revitalize Bratislava/Košice on 7 and/or 8 June 2019 between 9:00 a.m. and 5:00 p.m.? Volunteer for the Pontis Foundation activity Our City. We will be glad, if you join us! Register at eticka.komisia@euba.sk. If you have any questions, do not hesitate to contact us on the same e-mail address.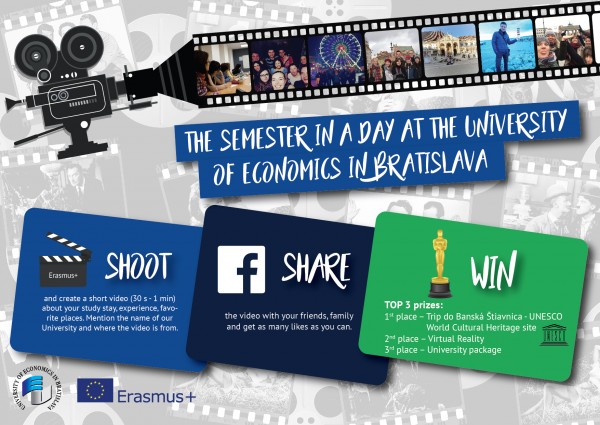 EXTENDED DEADLINE!!! Submit your video to incoming@euba.sk from April 25, 2019, to May 23, 2019 (put it on onedrive/dropbox/google drive and send us a LINK).
Rozvrh na letný semester akademického roka 2018/2019 pre denné a externé štúdium bol aktualizovaný. Je k dispozícii na stránke Rozvrh výučby.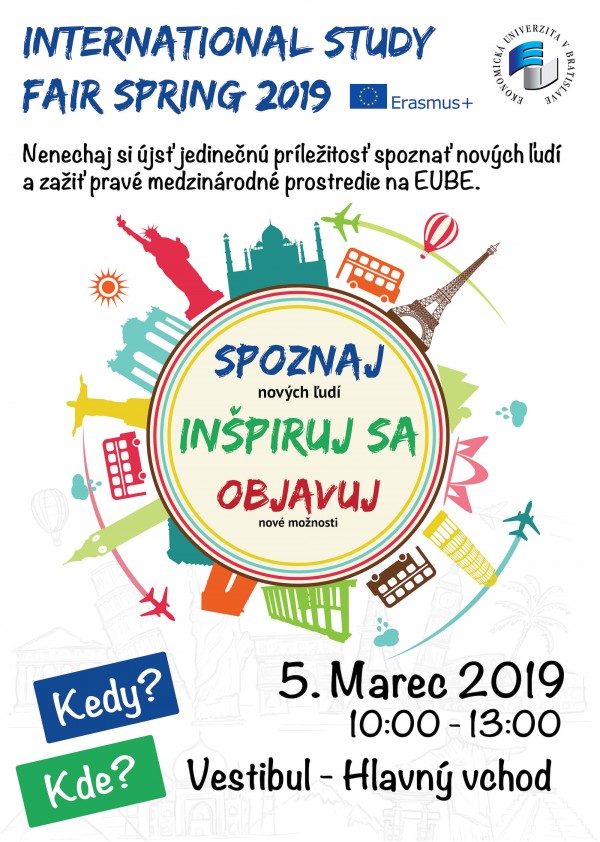 Nenechaj si újsť jedinečnú príležitosť spoznať nových ľudí a zažiť pravé medzinárodné prostredie na EUBE prostredníctvom International Study Fair Spring 2019.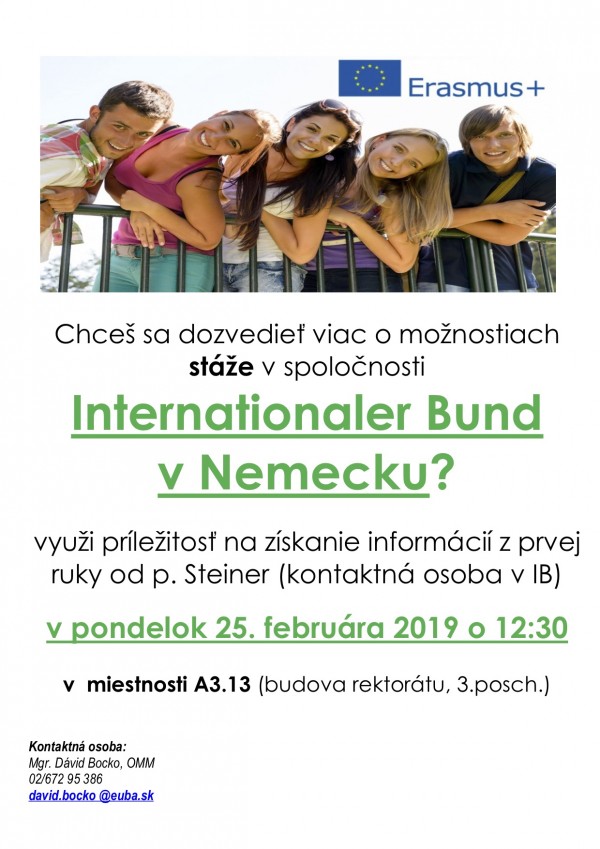 Využi príležitosť na získanie informácií o možnostiach stáže v prestížnej spoločnosti Internationaler Bund. V pondelok 25. februára 2019 o 12:30, v miestnosti A3.13 (budova rektorátu, 3.posch.) je ten správny čas. Čestným hosťom bude zástupca spoločnosti Internationaler Bund - p. Marianne Steiner, ktorá Vám veľmi rada ochotne zodpovie všetky Vaše otázky. Neváhaj a získaj informácie z prvej ruky.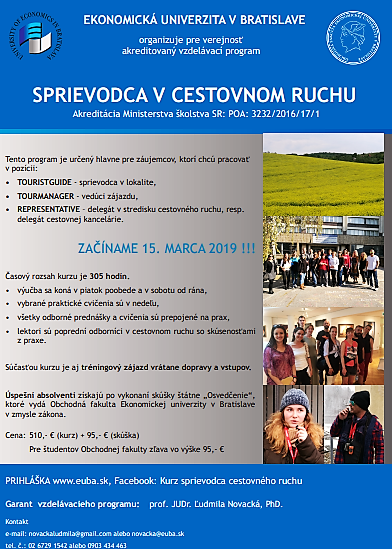 Tento program je určený hlavne pre záujemcov, ktorí chcú pracovať v pozícii touristguide, tourmanager a representative.
Rozvrh na letný semester akademického roka 2018/2019 pre denné a externé štúdium bol zverejnený. Je k dispozícii na stránke Rozvrh výučby.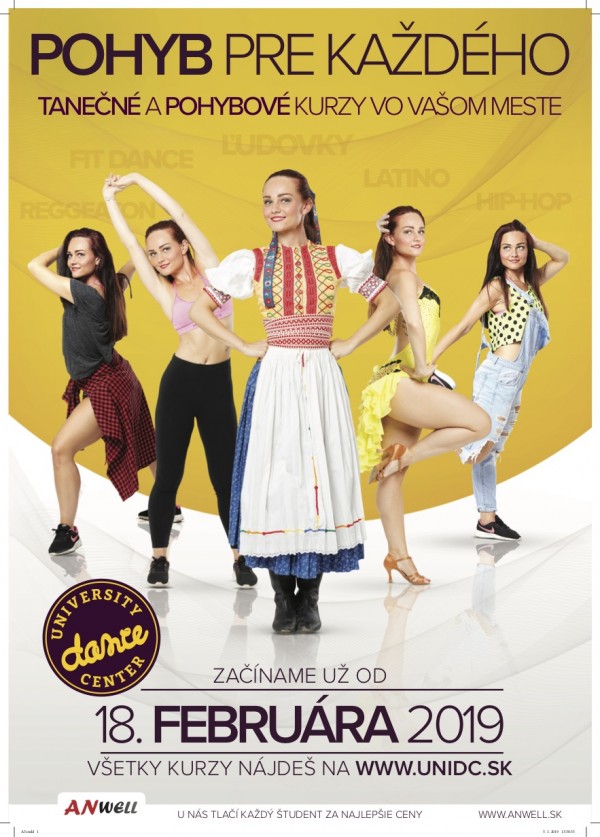 Letný semester je už čoskoro za dverami a aj ty si môžeš spestriť svoj študentský život s University Dance Center priamo na svojej škole. Príď sa zabaviť a odreagovať sa spolu s kamarátmi na tanečné a pohybové kurzy, ktoré začínajú už od 18. februára.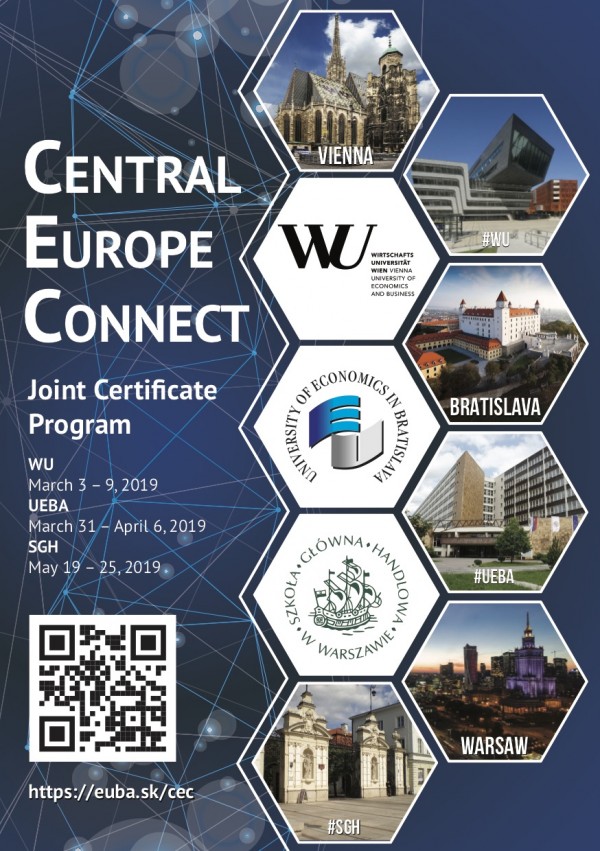 Si študent a premýšľaš ako si zvýšiť kredit na trhu práce a nabrať nové pracovné skúsenosti? Do tímu Oddelenia medzinárodnej mobility (OMM) na našej univerzite hľadáme šikovných študentov - dobrovoľníkov, ktorí sa zapoja do organizácie projektu Central Europe Connect. Toto podujatie sa uskutoční v termíne od 31. marca – 6. apríla 2019.