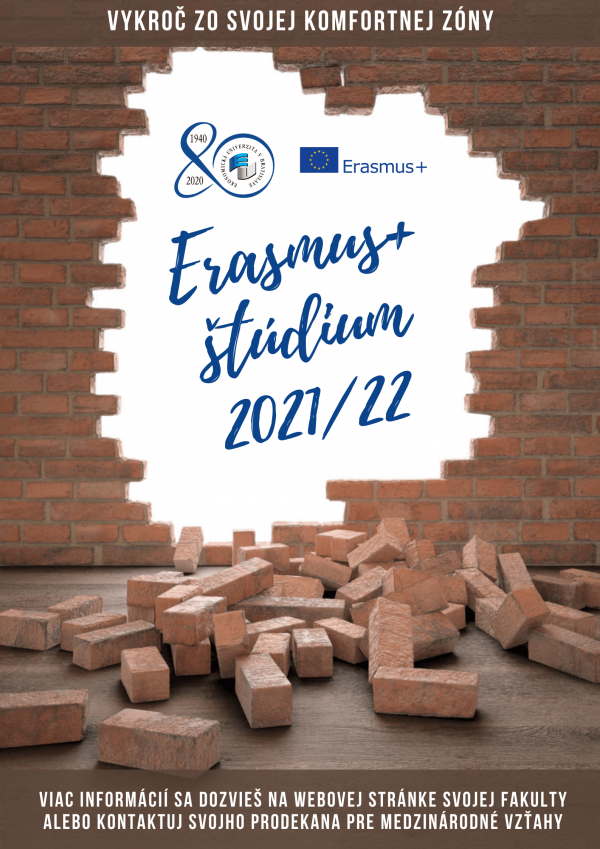 The Department of International Mobility at the EU in Bratislava announces a new call for the academic year 2021/2022. Study at a foreign university, meet new people and discover new possibilities!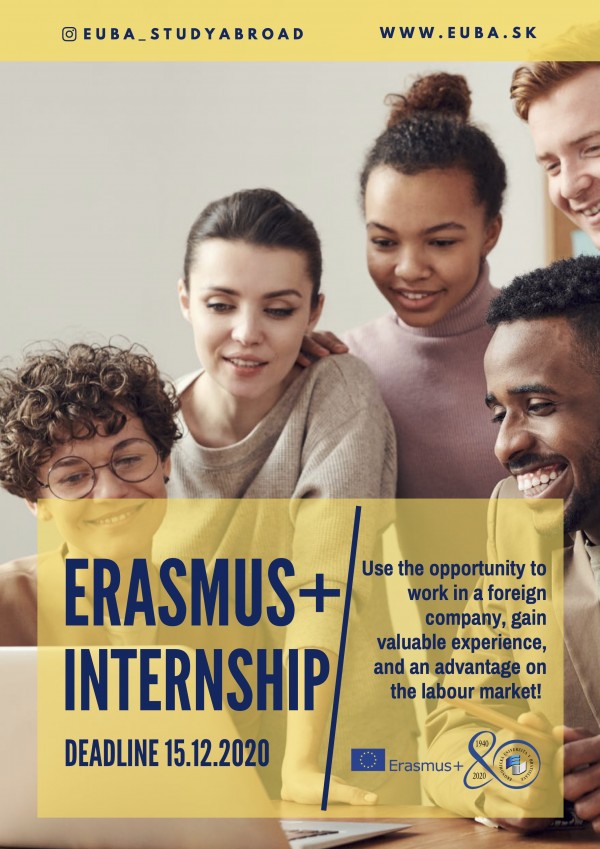 Do not hesitate and take the unique opportunity to participate in an Erasmus + internship. Gain work experience and improve your language skills.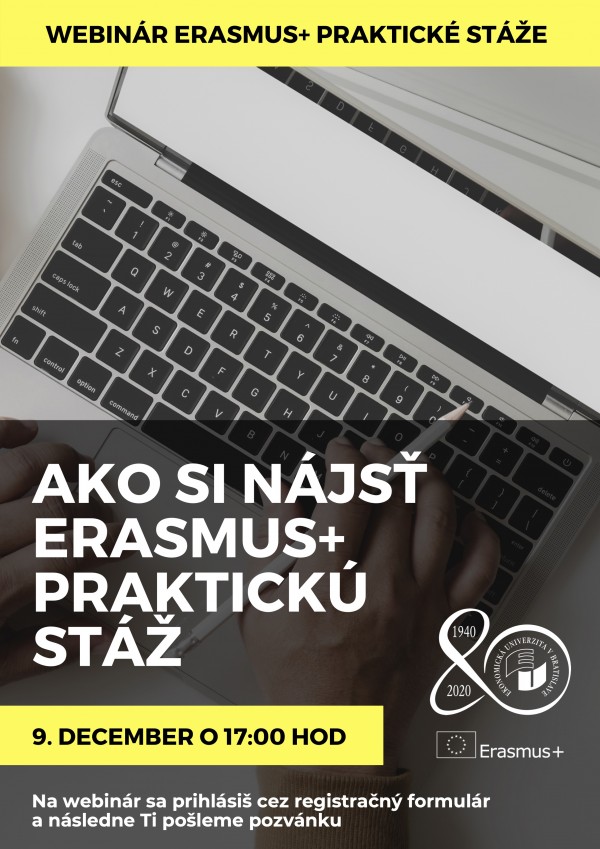 Milí študenti, chcel/a by si vycestovať na Erasmus+ praktickú stáž, ale nevieš ako na to? Zaregistruj sa na náš webinár Ako si nájsť Erasmus+ praktickú stáž a dozvieš sa, kde hľadať svoju hostiteľskú organizáciu a ako sa na zahraničnú stáž prihlásiť.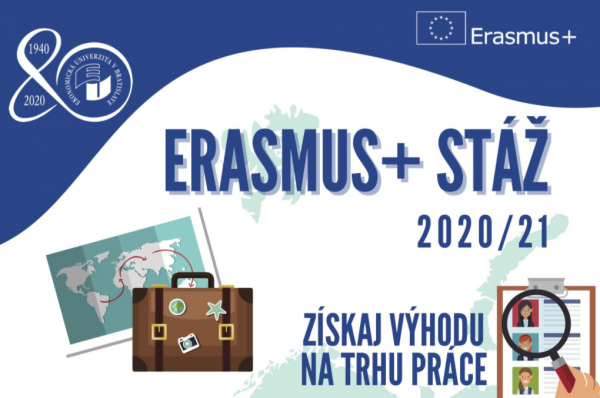 Milí študenti, v spolupráci so Spoločnosťou SAP sme pre Vás pripravili zaujímavý webinár, ktorý sa uskutoční 22.10. 2020 o 16:00 hod.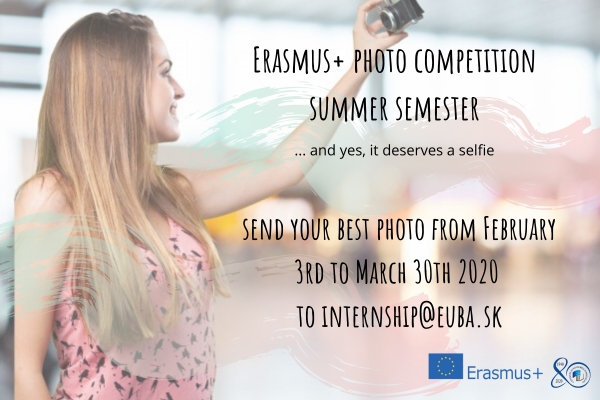 ...and yes, it deserves a selfie!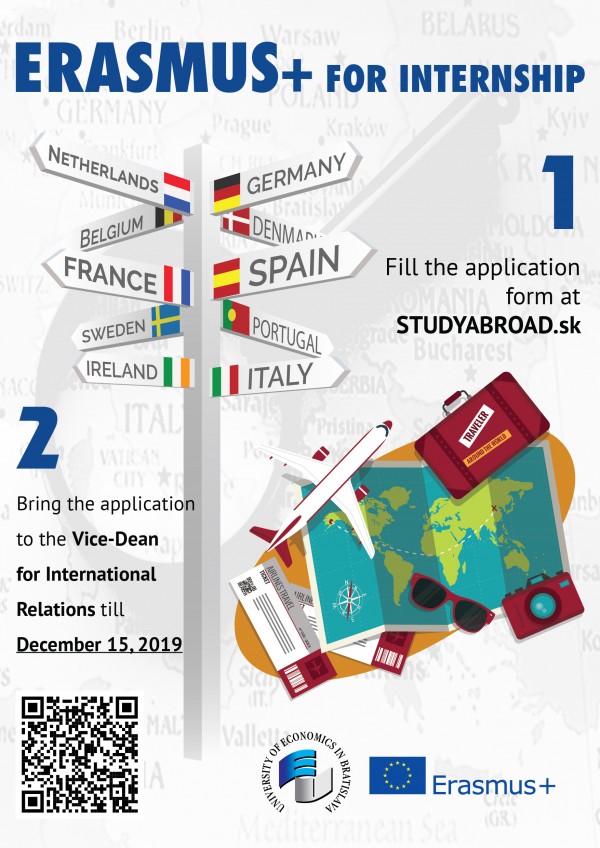 Do not hesitate to take advantage of the unique opportunity to take part in Erasmus+ for internship. Get professional / practical skills to better understand an economic and social conditions of host country in synergy with the acquisition of work experience and language skills.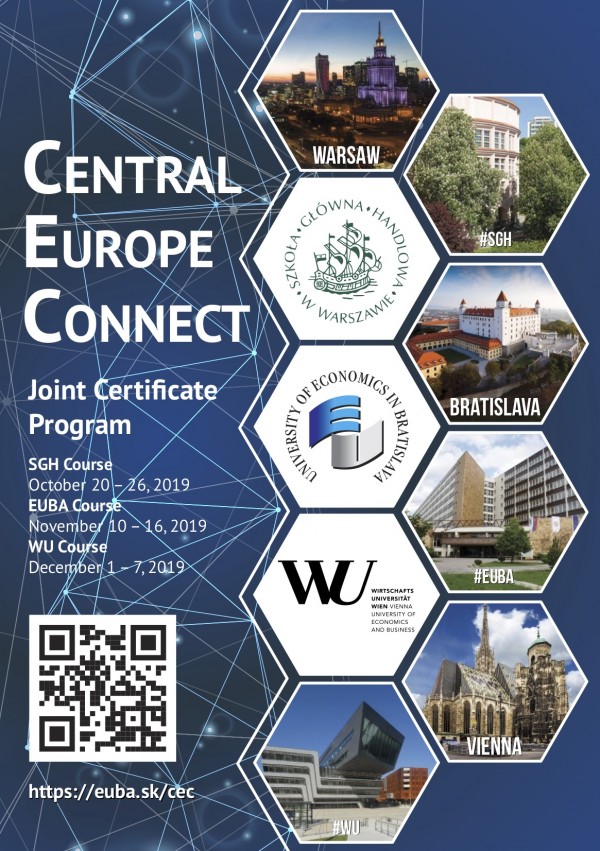 Be part of new project CEC – Central Europe Connect and enrich your study period about new knowledges.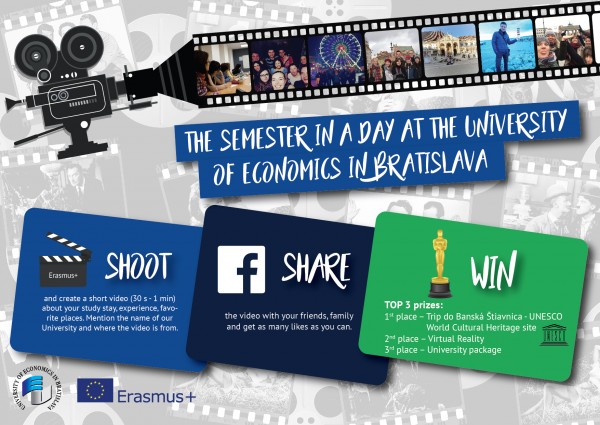 EXTENDED DEADLINE!!! Submit your video to incoming@euba.sk from April 25, 2019, to May 23, 2019 (put it on onedrive/dropbox/google drive and send us a LINK).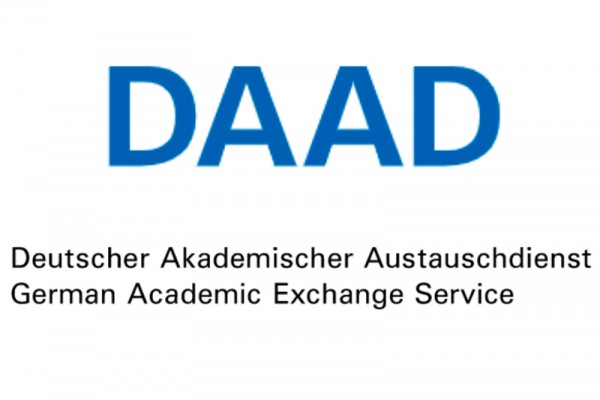 Aktuálne je otvorená výzva na podávanie žiadostí o štipendiá DAAD (Deutscher Akademischer Austauschdienst - German Academic Exchange Service) do Nemecka na študijné, výskumné, umelecké pobyty a jazykové kurzy v akademickom roku 2021/2022 - termíny sú rôzne. Bližšie info nájdeš v prehľade štipendií DAAD. V prípade akýchkoľvek otázok kontaktuj prodekana pre medzinárodné vzťahy.
Read more ...
We would like to introduce events that have been organized during the year 2019 at our university in the form of this calendar in which we selected the most important activities.