The University of National and World Economy (UNWE) in cooperation with the University of Economics in Bratislava organized on 8 October 2019 the 1st International Conference on Successful Sustainable Entrepreneurship in Slovakia and Bulgaria - ISC SOVA 2019. The aim of the event was to present the theoretical and practical basis of sustainable successful entrepreneurship including successful practical examples.
In their opening words, the Rector of UNWE, prof. Statty Stattev and the Rector of the EUBA, prof. Ferdinand Daňo expressed an intense interest in developing bilateral academic cooperation. During the plenary session, the Rector of UNWE presented the Rector of the EUBA with Stefan Bobchev Award for an excellent contribution to the development of academic cooperation between UNWE and the EUBA. The event was held with the active cooperation of the Embassy of the Slovak Republic in Bulgaria. In his speech, Ambassador of the Slovak Republic to Bulgaria, H.E. Manuel Korček, emphasized the importance of the conference and supported academic cooperation between Slovak and Bulgarian universities.
Discussion Forum I. led by assoc. prof. Michael Musov, was focused on successful sustainable entrepreneurship in large companies in Slovakia and Bulgaria. Both speakers prof. Valentin Kisimov, Director of the Center for Computer Innovation Systems and prof. Nikolay Shterev, Head of the Department of Industrial Enterpreneurship, both from UNWE, presented the theoretical perspectives of the research. Slovak representatives of ESET, Ing. Martin Balušík, Deputy CFO and Ing. Jana Michalaková, Chief Global Treasure, presented a successful integrally functioning model of sustainable entrepreneurship of a multinational corporation with Slovak capital.
Speakers on Discussion Forum II., led by assoc. prof. Gabriela Dubcová from the Department of Business Management, presented the problems of and discussed about successful sustainable entrepreneurship in small and medium-sized enterprises in Slovakia and Bulgaria. The contribution of both representatives was of great interest: prof. Kiril Todorov, Director of the UNWE Entrepreneurship Institute and Karol Stybl, Director of Lyra Chocolate, who presented an example of good practice in a responsible Slovak company.
More at:
https://www.unwe.bg/sova19/en/pages/16155/isc-sova-19-october-8-unwe.html
https://www.mzv.sk/aktuality/vsetky_spravy/-/asset_publisher/Rp2fPY0svzsu/content/medzinarodna-vedecka-konferencia-isc-sova-2019?p_p_auth=ur4TfD1p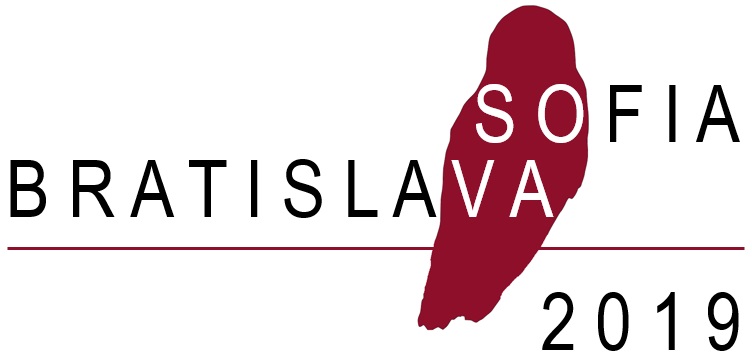 Photogallery