7 November 2019 saw the opening of the Autumn School of International Economics at EUBA's Faculty of National Economics (FNE).
Over the next two weeks, students from the University of Economics in Bratislava and the partner Kiev National Economic University (KNEU) from Ukraine will intensively focus on international economics under the guidance of Professor Gerald Groshek from the USA.
Prof. Groshek together with the Head of the Department of Economic Theory at FNE prof. Ing. Eva Muchová, PhD. in presence of Vice-Deans of the faculty Mgr. Ing. Kristína Jančovičová Bognárová, PhD. and Ing. Tomáš Ondruška, PhD. welcomed eleven Ukrainian students who could then listen to presentations about the University of Economics in Bratislava, Slovakia and the city of Bratislava. Later they took a tour of the university campus and the library.
During their stay, Ukrainian students can also attend other courses taught in foreign languages provided by the University of Economics in Bratislava this semester. In addition, they will have a tour of Bratislava and a visit to Červený Kameň Castle.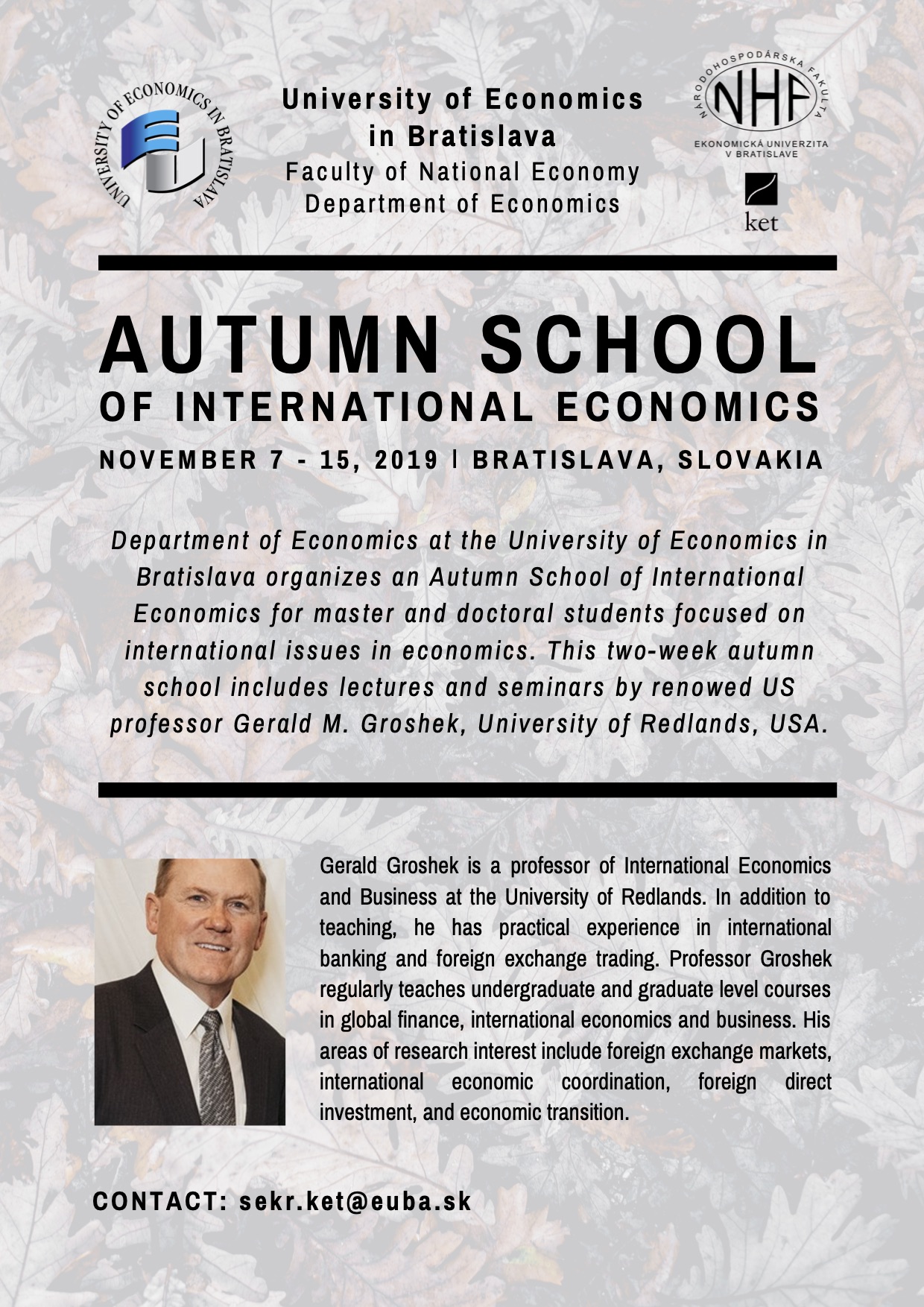 Photogallery